Return to Exercising with Health Challenges
Managing Emotional Pain of Chronic Illness and Trauma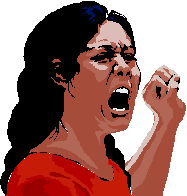 Living with any chronic health condition can promote feelings of anger, frustration, fear and depression. It's normal to have concerns about the future. Will I be able to remain independent? Can I care for myself? What will happen to my family and friends? Will I get worse?
Learning how to be your own self-manager involves learning
about your disease and what you can do to manage it.
Effective management of chronic pain can begin as you understand how it effects the brain and the body and better understand how to manage it:
Charlie Rose Brain Series - Pain explores this issue in depth. He also explores many other topics where leading doctors and scientists discuss biology, behavior, and the brain:
https://charlierose.com/collections/3
You become a partner with your clinician and other health care providers and obtain advice from a variety of sources. You will have to pick and choose and experiment. What you do about your illness is largely determined by how you think about it. The thoughts you have can greatly determine what happens to you and how you handle your health challenges. See Bob's Story, the physical activity section for ideas about how I have managed my multiple, chronic physical limitations, and injuries.
You can use your mind to manage your symptoms by using body scanning and relaxation techniques, imagery or by practicing the positive self talk.
Many diseases have side effects—beyond just the part of the body that they directly effect. It is common to be called upon to manage pain or fatigue by learning relaxation or emotional management techniques. Other techniques might include changes in nutrition, exercise or medications. See below Living a Healthy Life with Chronic Conditions by Kate Lorig, RN (Editor) et al, Bull Publishing, 2000.
Again, exercise can be a powerful allay in helping manage health conditions. See the resources below and the resource section of this web site to become fit with any health condition or challenge.
© 2004, adapted with permission, Kaiser Permanente Northwest Health Education Services, Cultivating Health ™ Everyday Fitness Kit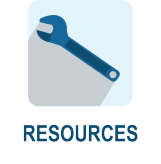 Resources for Managing the Emotional Pain of Illness
2017 NEW WAYS TO MANAGE CHRONIC PAIN.pdf Special report about pain--and new ways to find relief without using opiods.

200+ WAYS TO REDUCE YOUR PAIN: 2017 200+PAIN MANAGEMENT OPTIONS.pdf
Mindfulness Meditations and CD's and Tapes by Jon Kabat-Zinn Ph D.
Discover many wonderful ideas at: http://www.mindfulnesscds.com/
Celebrate Life—New Attitudes for Living with Chronic Illness
Illness can force you to make some painful and dramatic changes. This book teaches you to grieve your losses and embrace the joys of your new beginning. Take control of your illness instead of letting your illness control you.
Kathleen Lewis, Arthritis Foundation, 1999
Healing Power: Ten Steps to Pain Management and Spiritual Evolution
by Philip Shapiro M. D. Publisher Comments: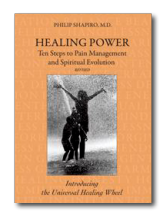 We seek unlimited peace, love and joy in an uncertain world where suffering is inevitable. Because we manage our pain poorly, we get into trouble. The wisdom of the ages, taught by the world's diverse religious traditions, offers a solution to this dilemma by pointing out the connection between pain management and the cultivation of spiritual qualities. When we develop a spiritual practice, we learn how to transform our suffering into spiritual power. Dr. Shapiro describes a self-help method of ten steps that propel spiritual evolution. The ten steps teach us how to expand our healing power, improve our pain management skills, and cultivate spiritual qualities. The central premise is that life, through a series of painful lessons, teaches us that the peace, love, and joy we seek in the outer world can and must ultimately be found within. Dr. Shapiro elaborates twelve spiritual methods derived from the world's great religions. These methods help us unlock healing and spiritual powers inherent in the body. Detailed instructions explain how these methods help us cultivate peace, love, joy, strength, and courage in response to any pain of the body, mind, or soul. These qualities are the jewels of this life. They are healers. They help us eliminate or endure any painful condition of body, mind, or soul. They are more powerful than any barrier or challenge we may face. We encounter trouble no matter which route we take, but the way offered here is the path of least resistance, the way through our pain to peace, power, and strength. As we move forward through the steps, we find ourselves living the richest possible life, a journey where our spirit is in charge and we are ready for anything!
Visit Dr. Shapiro at: http://www.philipshapiro.com/ Here is an article about Dr. Phil's work: Phil Shapiro Spiritual and Physical Healing.pdf

HEALING POWER WORKBOOK: E-BOOK OR http://www.philipshapiro.com/workbook

(

www.giftfromwithin.org

) a non-profit organization is dedicated to those who suffer post-traumatic stress disorder (PTSD), those at risk for PTSD, and those who care for traumatized individuals. GFW helps everyone with PTSD by sharing ideas, improving morale, and reducing the stigma of the diagnosis and its treatment. We have articles written by authorities in the field, poetry and art gallery for trauma survivors, peer support pal network, personal coping and inspirational stories, a Q&A, videos, book reviews, list of retreats for survivors, global list of trauma survivor support groups, and other educational materials and resources.

Some of our articles include:

"The Art and Science of Caring for Others without Forgetting Self-Care"

;

Trauma Addiction: Safety and Stabilization for the Addicted Survivor of Trauma

;

Life After Breast Cancer: Surviving & Thriving

;

"Exposure To A Traumatic Event Does Not Automatically Put A Person On A Path To Develop PTSD: The Importance of Protective Factors To Promote Resiliency."

; Latinas in Pursuit of Healing: Cultural Implications for Counseling Sexually Abused Latinas

;

"I Will Survive: The African-American Guide to Healing from Sexual Assault and Abuse (excerpt)"

;

Trauma in American Indian Communities

;

Suffering in Silence: The Problem of Male Sexual Abuse

;

Stress Responses in Sexual Trauma Victims and in Others Experiencing Overwhelming Events

;

Don't Make it Worse! Use of Alcohol or Drugs After Trauma

;

Secret Diet Disasters of Trauma Survivors

Fibromyalgia and Chronic Myofascial Pain: This classic survival manual offers you the first comprehensive patient guide for managing the common but often misdiagnosed conditions of Fibromyalgia and chronic myofascial pain. Its management techniques include targeted bodywork for painful trigger points and strategies to help you cope with the chronic pain, sleep problems, and numbing effects that occur as a result of the disease.

Fibromyalgia and the Mind Body Spirit Connection

Presents a 7-step practical guide to help you manage widespread muscular pain and fatigue— learn how to use the strength of the connection of your mind, body and spirit to overcome your symptoms, improve your sleep, and feel better than ever before.

William B. Salt II, M.D. and Edwin H. Season, M.D., Parkview Publishing, 2000.

How to Manage Fibromyalgia & Chronic Fatigue Syndromes: Fibromyalgia & Chronic Fatigue.pdf Discover an extensive list of excellent resources and support.

Living a Healthy Life with Chronic Conditions

Kate Lorig, RN (Editor) et al, Bull Publishing, 2000. Provides comprehensive self-management guidance to assist you in developing an active lifestyle with conditions like heart disease, arthritis, cancer, diabetes, asthma, emphysema and others. ISBN: 0923521534

Family Caregiver Alliance*
Information on Assisted Living
www.caregiver.org/

Partnership for Caring*
Help with End-of-Life Decisions
www.partnershipforcaring.org

Weight Control Information Network*
http://win.niddk.nih.gov/publications/understanding.htm

Get valuable info on all general diseases and conditions basics.. manage your health with our health advice, articles on different diseases and conditions with their symptoms, causes, and treatment http://www.diseasesatoz.com

Visit Kaiser Permanente's extensive HEALTH ENCYCLOPEDIA: http://members.kaiserpermanente.org/kpweb/healthency/entrypage.do

Exploring Disease States and How to Best Manage Them

Manage Your Chronic Conditions with Kaiser Permanente's Newest Online Health Tool


HealthMedia® Care™ for Your Health is the newest interactive tool from HealthMedia's online healthy lifestyle products. With this tool, you can learn more about chronic care management on your own schedule, 24 hours a day, seven days a week. From the comfort of your home on your own computer, you'll have access to this personalized health management plan that helps you:
Understand your condition(s)
Gain confidence in your ability to manage your condition(s)
Motivate yourself to manage your condition(s)
Improve your overall health and well-being
There is no charge for this new service, and it's only available to KP members who are registered on kp.org. You'll be accessing Care for Your Health over a secure connection, so your health information will remain private. None of your personal member data will be shared without your permission. It's your choice whether or not you share your customized online program with your personal physician.

Care for Your Health is easily accessible and can help you improve your overall total health if you are living with one or more of the following ongoing conditions:
Acid reflux / Gastroesophageal reflux disease (GERD)
Allergies
Angina (chest pain)
Asthma
Back pain
Chronic fatigue syndrome
Chronic obstructive pulmonary disease (chronic bronchitis, emphysema)
Coronary artery disease
Depression
Diabetes
Fibromyalgia
Heart disease
Heart failure
High blood pressure
High cholesterol
Irritable bowel syndrome
Migraine
Obesity
Osteoarthritis
Osteoporosis
Peripheral vascular disease
Rheumatoid arthritis
Stroke
Care for Your Health is accessed through kp.org/healthylifestyles. After signing on, you'll be asked to complete an online assessment that takes about 30 minutes. You'll then receive a personalized action plan immediately following the completion of your assessment. You'll gain greater understanding, motivation and confidence in living your life to the fullest. It's just another way KP wants to help you thrive.