SMART RECOVERY Ň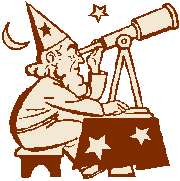 SMART Recovery® (Self-Management And Recovery Training) is an international non-profit organization that offers free, self-empowering, science-based mutual help groups for abstaining from any substance or activity addiction. Donations are requested by passing a hat at meetings.
SMART Recovery® helps people recover from all types of addictive behaviors, including: alcoholism, drug abuse, substance abuse, drug addiction, alcohol abuse, gambling addiction, cocaine addiction, and addiction to other substances and activities.

Our Approach to Addiction Recovery...

* Teaches self-empowerment and self-reliance.
* Works on alcoholism and addiction as a complex maladaptive behaviors with possible physiological factors.
* Teaches tools and techniques for self-directed change.
* Encourages individuals to recover from addiction and live satisfying lives.
* Provides meetings that are educational and include open discussions.
* Advocates the appropriate use of prescribed medications and psychological treatments.
* Evolves as scientific knowledge in addiction recovery evolves.
* Differs from Alcoholics Anonymous, Narcotics Anonymous and other traditional 12-step programs.

All of these recourses and articles are excellent explorations of how we create our lives by our thoughts, core beliefs, and moment-by-moment choices. I encourage you to print off any that would be helpful for you.
Introduction to SMART Recovery: http://www.smartrecovery.org/intro/
SMART Tool Chest and Homework: http://www.smartrecovery.org/resources/toolchest.htm (really superb practical wisdom)
SMART RECOVERY Face 2 Face Meetings: http://www.smartrecovery.org/meetings_db/view/
SMART Recovery CD: http://www.smartrecovery.org/SMARTStore/index.php?main_page=product_info&cPath=13&products_id=39&zenid=339a9e477fdc3bfb21158462d1b679e0
Readers can review 25 mental health conditions and determine the best course for treatment. Examples: anger, phobias, depression, anxiety, burnout, co-dependency, eating disorders, passive/aggressive behaviors, marital/relationship problems, gambling, grief/bereavement, parenting issues, self-esteem, sexual concerns, sleep problems, stress, and many other topics are covered. Suggestions are given about when to seek emergency care, when to see a physician, when to go to a counselor, and when self-help is appropriate. 7 3/8" x 9". 96 pages COST: $5.95. Item #: 2147. Go to the "products/online store--> Medical Self-Care Guides" http://www.healthylife.com/ Page: http://www.healthylife.com/products.asp?productsID=23
Loving What Is (and Excerpt), by Byron Katie, (2002), Harmony Books, order Excerpt from http://www.thework.com/thework.asp Is an excellent guide of working with our thoughts and beliefs. It uses the FOUR QUESTIONS.