What Is Bob's Regular Workout?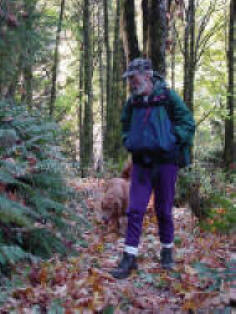 My normal workout is with daily activities—that is I have a home in NE Portland—so I mow my own grass, edge the lawn (with a push edger!!), do my own gardening, paint the house, repairs, etc. Then there is the inside of the home too…mopping, scrubbing, cleaning...cooking! That burns off many extra calories, and saves $$$ too. Even my garage door doesn't have an automatic opener—I'M IT!
ü I also blend two activities at once—take a 30-block walk as I walk up to the bank, post office or store, etc.
ü I walk 6-7 times/week—just around the neighborhood—in a number of large loops, OR, plan walks in the many, beautiful Portland parks and gardens & green spaces. I love going on walks with friends—and plan them regularly. Instead of going out for dinner, we get together for activities, and perhaps bring along healthy snacks!
ü Then, there are the weekly hikes to many of the beautiful sights in Washington or Oregon—wow! Cheap fun! I get into my aerobic zone for hours—and it is enjoyable!
ü Then, lastly I make a date with—ME! I put my gym & yoga appointments on the calendar—every Tuesday & Thursday mornings—there I am at Yoga from 6-7 am, then I do ½ hour strength training, and 15 minutes on the stationary bike. I also plan another day—either on Saturday or Sunday mornings—for just strength training. I also go to another yoga center on Friday mornings. I've done this for the last 9 years and have raised my metabolism by 300 calories/day (I know this because I kept records of my calorie-weight-maintenance levels).
UPDATE! Two years ago my massage therapist told me that my muscles were all wasting away (at 60 yrs old). I realized that I needed to change gyms and to do something I had NEVER done before!! I signed up for personal training 2 times per week for 2 years. I learned many new exercises and my strength and muscle tone increased dramatically! I now go to the gym 3 times/week to do strength training and take yoga 1 time/week. I see the personal trainer 1 time per month now. I do walks every day around my neighborhood and go on hikes regularly:http://www.balancedweightmanagement.com/Frolic%20In%20Nature!.htm
ü WHAT'S THE BENEFIT TO ME?? Blending in regular physical exercise has been an important part of helping me maintain over a 200-pound weight loss for over 35 years.
To discover how I keep FUN in my activities, explore: The Power of FUN!
Go to see also Bob's Story, Be Active!
Check out: The Anatomy of Persistence--How Does Bob Keep Going When Injured?
One of the most FUN things I love to do is to frolic out in nature. In the Pacific Northwest we have many beautiful places to visit (see the pictures below and The Power of FUN for examples of places that I have visited. In case you might want to walk on the wild side I have included a back packing list of items to bring along with you. I will add more information in the future about menus and foods to bring along.
Click on the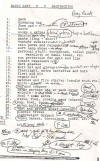 thumbnail to see the list.
<![if !vml]>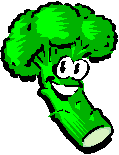 <![endif]>
He also has a section that shares many of the wonderful areas of the Pacific Northwest. Visit him at BEAUTIFUL EARTH: http://www.earthrenewal.org/earth_is_beautiful.htm