Healthy Eating On a Budget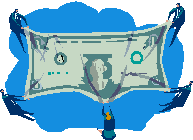 You don't have to sacrifice good taste and healthy options, even on a very tight budget. Here are a variety of resources to explore to help you master healthy eating even in today's challenging financial times. Check out:
DELICIOUS DINNER RECIPES and 4 Weeks Simple Menus PDF for many ideas: 4 WEEKS SIMPLE MENUS.pdf
Oregon State University Extension Service is an excellent resource:
Hy-Vee has a series of weekly menus for:
HealthyEating.Org:
For Diabetes Meal Planning:
Diabetes Meals On $7 A Day--Or Less!: How to Plan Healthy Menus without Breaking the Bank (Paperback)
by Patti Geil (At Amazon).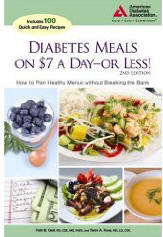 To search the Internet:
Explore Healthy Eating on a Budget: Do a Google search and you'll find many great articles on the Internet
Food Reflections Electronic Newsletter: focusing on food, nutrition and food safety from the University of Nebraska, http://food.unl.edu/web/fnh/fr-archive Can subscribe and review past issues. The COOK IT QUICK and Volumetrics Weight Control sections are superb. This newsletter is exceptional.