Which Puzzle Pieces Contribute to Your Overweight?
Identify UFO"S- Unidentified Friskiness Obstacles
Learn to be your own fitness coach—use your brain and ask the right questions!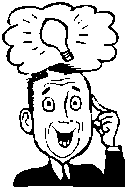 I can see what I do and I can see how to change it.
Check out first your daily routines and patterns. How are they influencing the results you are getting? What new choice could you possibly try out?
My suggestion would be to always go about changes slowly and with compassionate awareness of how each change effects your body, mind, emotions, and spirit.
Print Off This Form and Record Your Answers
<![if !vml]>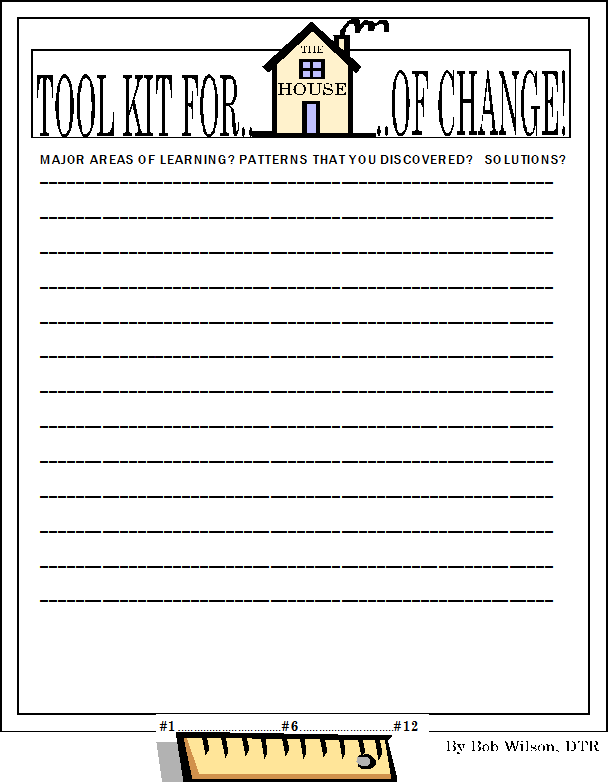 <![endif]>
To print-off the form by itself, click here.
Questions:
1. Where are you in your process of making changes? What new skills have you developed? Which Stage of Change in each of the Twelve Essential Skill areas? On a scale of #1-Not Ready TO #10-Completely Ready to change, where do you find yourself? How interested are you? How confident are you?
Do you have a good reason to change? Is it worth it to you?

What would you need to do to move from a #3 à #6 ?

Believe that it is possible? More time? Rearrange my schedule? Encouragement? Do something that I like, that is fun? Less pain?

If I could find it, then that might be what I need to change.

This will allow you to go from being frustrated to being in charge.
See Change? Who me? How? section for an explanation of the Stages Of Change Model and how to use it.
SPECIAL NOTE: If you find yourself overwhelmed and unable to make lasting changes and find yourself reverting back to your former patterns of reacting to life, perhaps consider exploring: Do You Experience Overwhelming Circumstances and Find That You Can't Achieve a Healthier Weight?
2. What progress have you made to date?
3. What are your challenges? What plans can you make to overcome them?
4. What are your plans for the next week?
Simple Assessment Questions:
Do you have a physical activity plan that works with your lifestyle, abilities, and values? If not, what will it take to accomplish your plan?
Do you plan menus for simple, healthy meals and snacks? If not, what steps will get you there? Do you eat your food slowly, noticing the effect of the food in your body?
Do you practice positive self-talk and appreciate the body you have now? If not, what will it take for you to begin?
Do you keep records so that you can become aware of factors influencing your eating and physical activity? If not, how will you increase your awareness?
Have you found at least one person who can support your efforts? If not, what can you do to find support?
Daily Check-In Example
A METHOD or PATTERN for a DAILY CHECK-IN (to nurture structure and discipline). It might be done in the EVENING to see how the day went. Notice patterns, and nurture self-discipline and self-management to overcome limitations:
I followed this process in the 12-step programs. Working with another person and being accountable to them really helped me keep on track. I called them up every day and shared the UP's and DOWN'S of my lifestyle change journey. It took about 3 - 4 months to become really skilled at this process. I learned to INTERNALIZE the skill of self-management and rigorous honesty. This is an invaluable and priceless skill to develop!
What was your PLAN for today? How did it go?
What kinds of stress relief (meditation or centering activity, other relaxation technique) did you do? See Ideas For Self-Nurturing

or

Getting to Know Your Stress and How to Management It . EXPLORE: Do You Experience Overwhelming Circumstances?
Looking into the future (work, days off, shopping, cooking, trips/recreation, exercise commitment)--what PLANNING did you do to manage your self-care activities?
How were your meals this day (skill #6 planning and preparing delicious recipes) and What Does Bob Typically Eat In Any Given Day? How about spacing & timing (not too far apart?)? Is there food in the house? Refrigerator? At work? Did you take a food bag with you?
Have you planned any blocks of time to prepare salads, rice, beans--the staples?
How about creating a more active style of life, and The Power of Fun: Celebrate Enjoyable Ways To Be Active! ? Have you taken time to be more active every day? Planned for active recreation by yourself or with others?
How has your sleep been? Irregular? Regular times, amounts?
Have you noticed any emotional or mental symptoms of stress today? See link at bottom.
What's your PLAN for tomorrow?
Have you taken time for FUN? Make daily self-care ENJOYABLE and not a "have to" or obligation. It is a way of deeply honoring yourself.
From the mistakes or errors in trying to accomplish these new habits, what lessons can be applied towards tomorrow for better success?
Congratulate yourself for making the effort!
To learn the skill of "going inside" for their answers—taking time during the day—perhaps a couple of times (perhaps when you go to the rest room), just to STOP their activities and reflect on how "the creation" of your day is going. See also: Daily Personal 5-Minute Check-In.
See also Overcoming Your Obstacles to Healthful Eating for a self-discovery worksheet. If you find that you are using food to numb uncomfortable feelings, perhaps check Getting to Know Your Stress and How to Management It and Emotional Eating sections.
Excellent Resources for Self-Assessment:
Outwit Your Weight & Outwit Your Weight Journal, By Cathy Nonas, R.D., and Julia VanTine with Jennifer Bright, (2002), Rodale Press. Kathy shares tons of diverse tools to you reshape your body, attitudes, and emotions. These tools are tailored by a series of self-assessments, as you construct your ongoing path to success. You identify "danger zones" (Achilles heels) and explore prescriptions to use. You use this approach for weight loss and maintenance. Kathy shares many yummy recipes. It's a FUN book!

The Non-Diet Solution- 6 Winning Ways to Permanent Weight Loss, by Laurel Mellin, M.A., R.D., (1997), Reagan Books. Laurel explores 6 causes of weight problems: weak nurturing, ineffective limits, body shame, poor vitality, unbalanced eating and stalled eating and describes 6 cures for the problems: nurturing—be aware of feelings and meet needs, limits—control your actions & have realistic expectations; body—turn off stereotypes about fat, good health—become aware of body health needs, eating—eat regular meals and maintain a healthy diet, activity—maintain an exercise program and find personal time = mastery living. The cures effect mind, body and lifestyle and require tuning within for your answers. It is an excellent book—especially about healing emotional eating patterns.